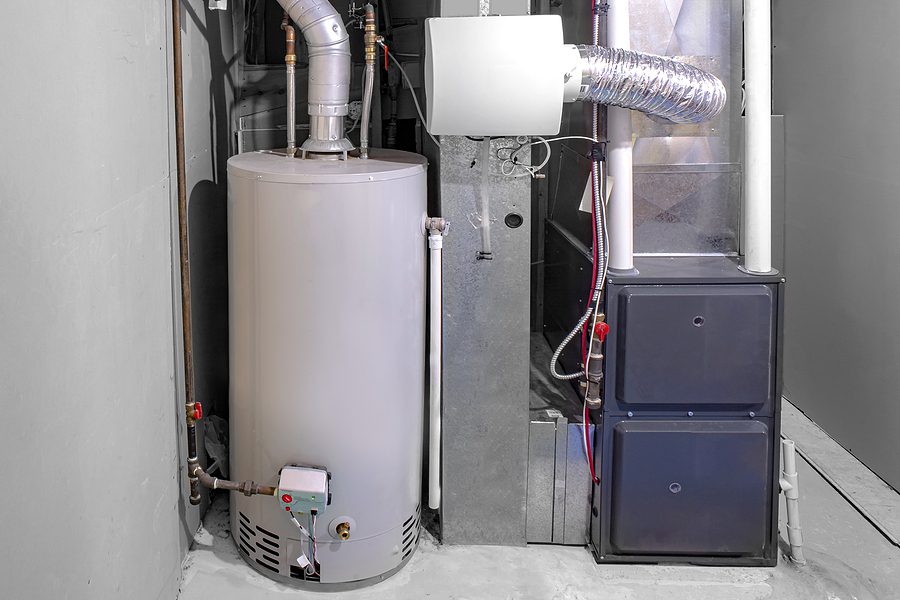 Even though no one likes to deal with the prospect of having to replace their furnace during the winter, if that is precisely what needs to be done in your home this season, you will want to make sure that you select the appropriate furnace for your home. Some individuals may believe that choosing the giant furnace that is currently available is the best course of action but having a furnace that is too big for its space might be bad for your heating system. We at Day and Night Plumbing are here to discuss why the size of your furnace is essential and why you should want to be sure that your new furnace isn't too large for your home before purchasing it.
Why is it preferable to NOT undersize or oversize your furnace, and what are the drawbacks of doing so?
It is of the utmost significance that the new furnace you have selected for your house is appropriate for the area it will occupy. The total square footage of your property is the primary factor that should be considered when selecting a furnace size. This factor can determine the success or failure of your heating system. When compared to the amount of space that needs to be heated, the furnace in your house may be too large for the job. This can result in several complications. Continue reading to learn about some of the issues that may arise from having a furnace that is too large.
Short Cycling of the Furnace
Short cycling is one of the most significant issues that may arise due to purchasing a furnace that needs to be an appropriate match for your house. This indicates that the furnace is starting up, but it will cut off again in a short while since the inside temperature of the residence still needs to be at the necessary level. This occurs when the furnace begins to overheat shortly after being turned on, causing it to switch off immediately as a precaution against further damage.
Ineffectiveness of Heating
Your heating system will not operate optimally if it keeps cycling on and off all the time. One of the most significant advantages of getting rid of your old furnace and replacing it with a new one is the possibility that the new system will be more cost-effective and require less maintenance. The stove can be highly inefficient if it is excessively huge and cycles on and off quickly.
Reduced Average Lifespan of the Furnace
When your heating system is forced to operate extra, it can tax the system. Before it is necessary to purchase a replacement, the typical lifespan of a furnace is between 15 and 20 years. When the stove is too large for the dwelling, that figure can be reduced by as much as half. The consistent overheating that is taking place is likely to cause damage to significant components of the furnace, which will ultimately result in their needing to be replaced sooner than expected.
Uneven Heating in the Home
If you turn the heat on in your home but certain areas remain chilly, it may be an annoying experience. If you have experienced problems with hot and cold spots in your home, those problems will only get more severe if you have a furnace that is an inappropriate size for your house.
Albuquerque, Rio Rancho, Placitas, Corrales, Bernalillo, North Albuquerque, Albuquerque South Valley, Bosque Farms, Isleta, Edgewood, Tijeras, Sandia, and the Greater Albuquerque Metro-Area are all serviceable areas for HVAC inspection, diagnosis, repair, replacement, maintenance, and more by Day and Night Plumbing. These areas include forced air furnace diagnosis, repair, replacement, maintenance, and more.
Get in touch with Day and Night Plumbing right away and book our services if you want to ensure that the heating system in your Albuquerque home is prepared for the next cold season.
Please call if you need a furnace tune-up or are considering having a new furnace put in your Albuquerque home. The company will make sure that the new furnace is the appropriate size and that it is installed correctly. Call the company at 505-974-5797.