AC Conversion Albuquerque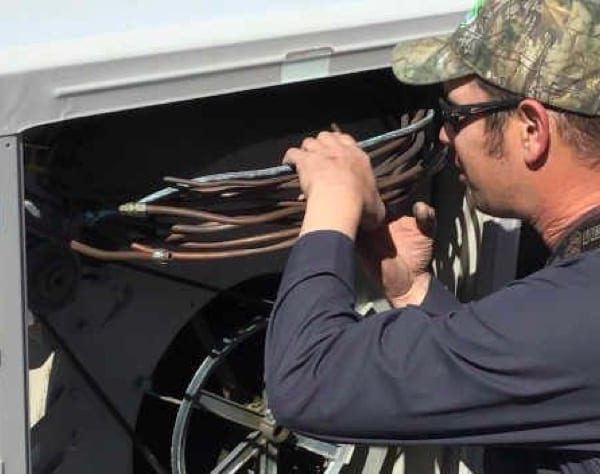 Day and Night Plumbing can convert your evaporative cooler (also known as a "swamp cooler") to an air conditioning system (also known as "refrigerated air"). Albuquerque summers are seemingly hotter than ever, so it makes sense to make the switch from an evaporative cooler to an air conditioning system.
Evaporative coolers can be a hassle, as they often:
Leak water from various points of the unit
The water line to the unit can go bad (and often does)
An evaporative cooler can only cool your home 15-20 degrees (Fahrenheit) below the outside temperature (and that's assuming the unit is operating at its highest efficiency)
When your home is not cool the way you want it to be, and your evaporative cooler is nickel-and-diming you with continued hassles and expenses, it's time to upgrade to a new air conditioning system.
Did you know rebates are available through PNM to help reduce the cost for residential customers to purchase and install certain energy-efficient cooling equipment in their homes? Day and Night Plumbing can assist you in determining the right high-efficiency heating unit that will meet your needs and qualify for one of the rebates offered by PNM.
Got AC Conversion questions? We have the answers! Please give us a call with any AC conversion-related questions.