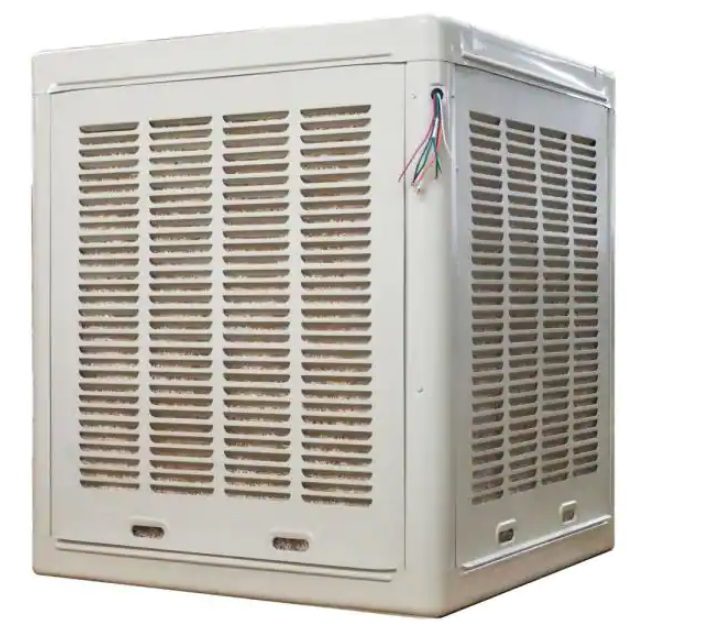 When your swamp cooler stops working, it is essential to understand why it stopped working. You might be able to identify the necessary swamp cooler repair and conduct it on your own, but if not, you can always contact a professional for assistance. In certain circumstances, it may even be time to purchase a brand-new evaporative cooler to replace the one you currently own.
How long would one typically expect a swamp cooler to last?
When it is well maintained, a swamp cooler has an expected lifespan that falls in the range of 15 to 20 years on average. It is unnecessary to perform repairs on it as you would on an HVAC system because there are not many moving parts.
Even though some of the older units may not function as effectively as they did, they can still provide a room with cool and humid air when appropriately used.
As soon as you notice that your swamp cooler is not operating as it should, it would be best if you got in touch with a repair professional as soon as possible.
This may ensure that the issue is resolved, allowing you to continue to derive years of use from the system.
The characteristics of the swamp cooler could affect the expected lifespan. In addition, particular regions may call for a swamp cooler to exert a more significant amount of effort. The lifespan of your swamp cooler could be closer to 15 years if you live in a scorching and dry climate, but in more excellent areas along the East Coast of the United States, coolers could last be closer to 25 years.
How to Tell if Your Swamp Cooler Has Any Problems (and How to Fix Them)
You must troubleshoot to determine the issue if your swamp cooler is not producing cold air or working harder than usual to cool the air.
You will want to check the air temperature to determine whether it can provide you with the cool air to which you have become accustomed.
In addition, check the exhaust ducts or open all windows to ensure adequate airflow in the room. Examine the cooler to determine if there are any indications that it has been damaged. You might discover Corrosion, a water leak, or even mold and mildew growth on the unit. All these things are possible.
If you find any of these, it is a clue that you will need to schedule a repair – and possibly learn about good storage during the colder season. If you find any of these, it is a sign that you will need to know about proper storage during the colder season. You should inspect the circuit breaker and fuse box if the device does not get power. Doing so will give you peace of mind knowing that power can successfully reach the device. By locating the source of the issue, you may formulate an idea of the type of fix that will be required.
Why Your Swamp Cooler Might Not Be Working and What You Can Do About It
There are quite a few potential causes for why your swamp cooler is not functioning correctly. After you've gone through and looked at all the different components, you can begin to figure out what needs your attention and whether it's time to call in a professional to book a swamp cooler repair appointment.
Improper Maintenance
If you have not been giving your swamp cooler the appropriate amount of maintenance, there is a possibility that the water line or the filter has been damaged.
Stagnant Water
It is recommended that you leave water sitting in the water pan of the swamp cooler whenever it is being used in an environment where the air is particularly humid. Bacteria will multiply over time, which will result in a smell.
Unsatisfactory Levels of Cleaning
If you don't clean your cooler once every four to six months, you may discover its numerous components have begun to erode. In the long run, Corrosion will lead to the system's failure to function correctly.
When Should I Start Thinking About Replacing My Swamp Cooler?
You must be aware of when it is necessary to update your swamp cooler. In most cases, you'll want to consider several distinct aspects, including the following:
A more comfortable age
a measure of effectiveness
The expense of the repairs
If the cost of repairing the swamp cooler is more than fifty per cent of the price of a brand-new unit, it may be more cost-effective to purchase a new team.
Similarly, if you've had to perform many repairs over the past few years, purchasing a brand-new system may be in your best interest. Newer systems also have more technology, allowing them to control the temperature and humidity levels precisely.
Contact Day & Night Plumbing, Heating, Cooling, Drains LLC when you are ready to begin shopping for a new evaporative swamp cooler. We will be happy to assist you.We can provide a no-cost estimate and discuss the various available systems.