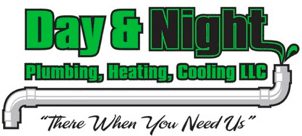 Before long, you may take your home's plumbing for granted. In this case, the importance of a well-functioning plumbing system can be seen. If you need to hire a plumber, you need to know what to look for in a professional.
New Mexico Plumbers Licensing
Inquire whether the plumber is licensed, certified, and insured by your state before hiring them. In states where licensure isn't required, you may still want to check to see if they've been the subject of formal complaints before hiring them. The New Mexico Regulation and Licensing Department licenses plumbers in the State of New Mexico.
Plumbing Business Experience
Before hiring a plumber, it's a good idea to verify that they've been in business for a while, with certain exceptions. If a plumber has a lot of experience, they are likely to get the job done well the first time.
Work References
It's a good idea to ask for a list of references before selecting a plumber. You shouldn't be afraid to ask for the names and numbers of former customers of a reputable plumber. You might look up the company online and check their customer reviews as a last resort. Negative feedback is a part of almost any organization's life. Therefore, it's important not to focus only on it. A business's positive to negative review ratio is a better indicator of its quality than its overall number of reviews. Many people won't write a business review until they've had a good or bad experience with it.
Warranty
Top plumbers typically provide warranties on their services. Inquire about the plumber's warranty before making a hiring decision. A plumbing company willing to stand behind their work will gladly offer a good warranty.
Friendliness
Communication with your plumber is critical to achieving your objectives. Having a person who is willing to listen to your concerns and act quickly is vital. You'll be able to put your faith in this individual more quickly. As a bonus, calling a plumber you're familiar with and trusting is reassuring in case you need one.
Timeliness
In a pinch, no one wants to wait all day for water to be restored. No one, I can tell you that! You must get a plumber who will arrive on time and not many hours later. But be wary of any company that promises to arrive at a specified hour, as it is probable, they will not. Generally, the best plumbers will arrive within two to three hours. The plumber should call you to let you know he's on his way!
Having a plumbing issue may quickly spoil a good day. However, with the help of a professional plumber, any problem may be fixed rapidly and efficiently. If you need a dependable local Albuquerque plumber, call Day & Night Plumbing, Heating, Cooling LLC at 505-974-5797.