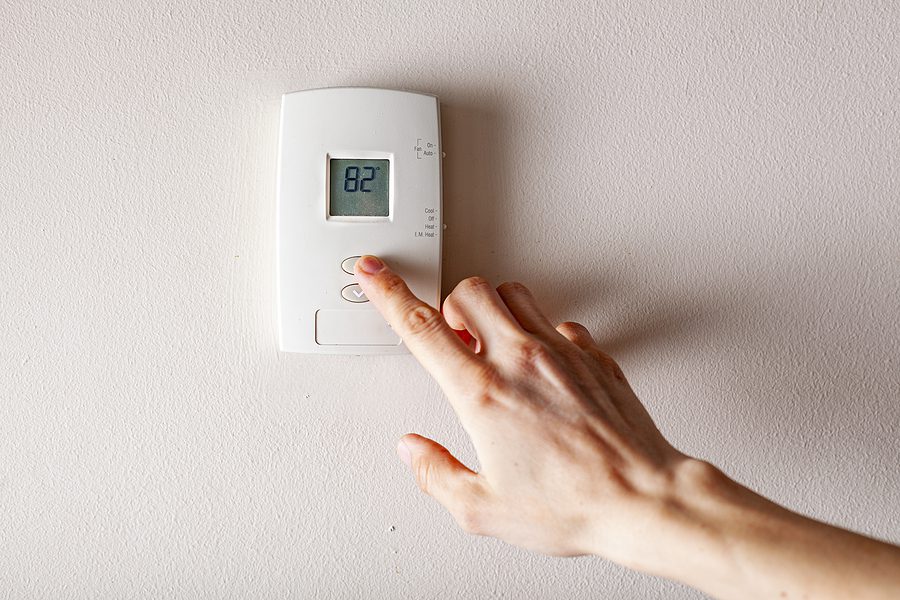 2022's spring and summer seasons' arrival is not far away now in Albuquerque. It is right to say that we enjoy ourselves more during the summer and have fun outside rather than in the winter. But if you dwell in a hotter area, summer would be unfavorable if you don't have cooling arrangements in your rooms or overall in your house. The simple fact is your need AC and not a swamp cooler.
This article gives you the best energy-saving tips for the summer. You can act upon these tips and make this summer better for you. These tips would be the best to keep your living area cool with low energy consumption bills.
1- Energy-Saving Air Conditioners
When it comes to killing the sophistication and cooling a room or other living place, the most used appliance is the air conditioner. Most people turn the air conditioners on to bring their house to a comfortable temperature. When it comes to cooling, the homeowners have a few options to choose from to bring down the temperature and make it comfortable to live.
Remember, whatever available options you go for, make sure that it is energy-efficient and Energy Star Certified. If you look for these considerations, you will optimize your energy consumption spending and the comfort you get by cooling your living areas with an Energy Star Certified AC unit or HVAC unit. As per Energy Star, you can save $115 annually by choosing the right and energy-efficient air conditioners for cooling purposes. Considering the unit you will need, you may want to contact an HVAC pro to install an air conditioner. The average cost of installing and making an air conditioner operational is $ 4,828.
Although, if you have energy-efficient air conditioners and do not want to replace them, you can take action to improve their operational efficiency. You can do so many things related to them and cut the energy consumption costs. Always change the filters regularly, and don't forget to check frequently if your HVAC system is working correctly. Fans play a crucial role in circulating the cool air; thus, the air conditioner will not perform if the fan is not working correctly. Contact an HVAC contractor for repairs today if your home's unit isn't cooling efficiently or if it is not operating correctly.
2- Energy-Saving Thermostat
Secondly, to cut your energy consumption cost after having an energy-efficient air conditioner installed, a smart thermostat should also be an integral factor in this regard. Due to the advanced features a Smart Thermostat supports, you can optimize its use. You can control it through the mobile software application, and you have access to know from anywhere to see whether it is running or not. If it is not in use but still running, you can turn off the power even if you are not home.
The Department of Energy recommends the user keep the temperature as low as comfortably possible in your presence at home. The recommended temperature you should observe is around 68 degrees.
3- Energy-Saving Curtains
Even trivial things will make a difference in energy consumption costs. If you use insulated curtains, the windows of your house or room will give good protection against the heat strokes and waves outside. Another good advantage of using insulated curtains is that the cool air inside your room remains trapped and circulating that your air conditioner or other appliances produce. They are available in various styles that will surely match your décor ideas. Thus, you need not spend a significant amount on them.
4- Energy-Saving Power Strip
Among the several best tips to save your energy consumption bills during the summer, another most essential factor that will help you to reduce the energy cost is the energy power strip. According to the Department of Energy, the energy power strip enables you to save around 10% of your monthly energy consumption bills. We often see that power-consuming devices like TVs, computers and many other electronics run for no reason. Even there is no one watching the TVs, maybe turn on and consume power. Therefore, if you use the energy power strip, you will turn off all such power-consuming devices when they are not being used. So, this will be a good idea to cut down your energy costs.
5- Energy-Saving Roofing
In the hooter areas, the type of Roofing or the primary material that has been used in the construction of your house roof may have a considerable impact on the temperature inside the house. If the top is made up of a cool metal roof, it will help the temperature down the roof low compared to other thermally conductive materials used in the roof constructions. Roughly the cost of the metal rood is between $7.50/ SF and $10/SF. It is a bit costly option from the installation perspective, but it is a long-lasting measure that you may take to prevent the heat from entering your house or room. You may learn more about the energy-efficient home with a cool metal roof.
6- Energy-Saving Insulation
The older homes have the insulations in their last conditions. The insulations do not prove to be effective with the passage of time and getting old. They start leaking heat, and thermal conductivity also changes after a long. These leaks and gaps will force you to pay more if you are on the other side striving to maintain a more excellent atmosphere inside your house. It would be wise to call an insulation contractor and fix the issues after inspecting where the insulations are not in good condition in the summer. And replace them. The average cost to install the insulation is $1,325.
7- Energy-Saving Windows
As the windows enable the sun rays to strike inside your room, the windows can also cause the heat waves to crash in your room as well. Therefore, energy-saving windows can also be a good idea to reduce your energy costs. If the windows do not allow heatstroke to enter the living places, your cooling appliances will generally run as they don't have to run so hard.
The average cost to install such a window is around $4,526. Instead of installing new ones, you can make changes to the existing windows of your house and make them insulating and thermal resistive.
Conclusion
When it's so hot outside, and you feel uncomfortable. While utilizing the following best tips, use the cooling appliances in your home this summer. These tips are convenient if you are desperate because of the energy consumption costs. Act upon these and enjoy a good summer with a lesser burden of electricity bills