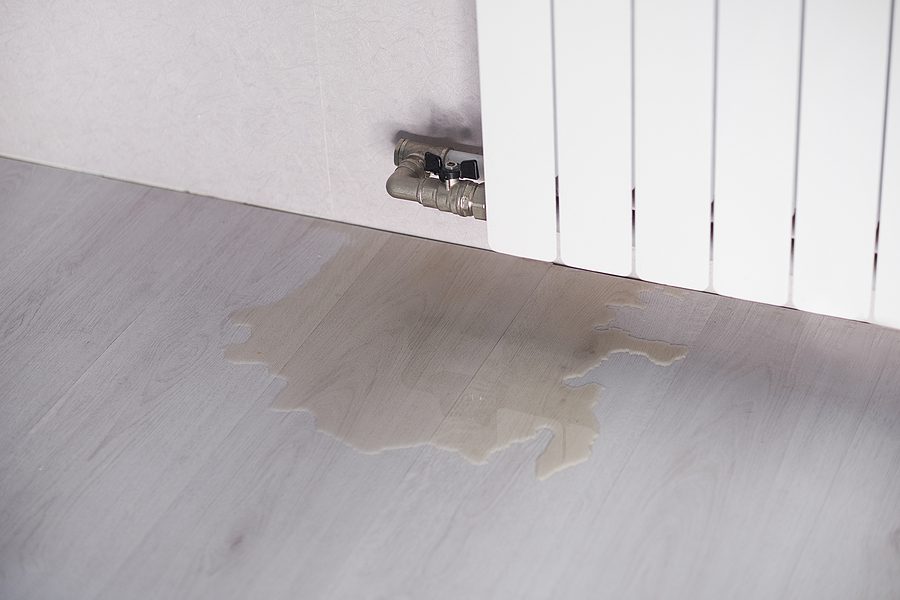 Water leaks in your house can cause significant damage, which can be costly to repair. Furthermore, leaks that manifest themselves might result in the growth of mold in drywall and the development of rot in wooden frames. It can also cost a lot more money to have water leaks in Albuquerque, New Mexico, where they happen a lot. Leaks can also be bad for the environment because they waste water, harming the environment.
Leaks are a major source of concern for homes, but a person can take numerous preventive precautions, the first of which is learning how to search for them. Some of the most common locations where a person could discover a water leak in their house can be found in the list of recommendations provided below:
1.Bathroom Toilets
The area behind the toilet, which has one of the highest water use rates in homes, is a popular location where a leak might occur. A homeowner should inspect this area regularly to determine whether or not a leak is taking place. Checking for condensation around the pipes running into the drywall might help you decide whether or not you have a water leak. Furthermore, if the drywall seems to be or feels moist, or if there are pools of water at the foundation board, a water leak may occur. Check for symptoms of mold or mildew around the toilet; these might be important indicators if there is a leak in the plumbing system.
2.Household Sink
Sinks, like toilets, are used often in most houses, making them a major source of leaks. As with determining whether a leak is taking place near a toilet, inspect the walls surrounding the sink and look around for puddles in a similar manner. Ensure that the pipes connecting the sink and the wall are thoroughly inspected for signs of condensation as well.
3.Your refrigerator
The refrigerator is one of the least frequently checked areas in a home for signs of a water leak, yet it should be. In many families, refrigerators that have water connections for ice makers and dispense water are in use; a leak may develop. When it comes time to clean behind the refrigerator, this is the best opportunity to determine a leak. Examine the area surrounding the walls to check any water damage or mould.
4.Water Heater Leaks Are Common
Household water heaters, like sinks and toilets, are another typical source of leaks owing to the high volume of water they use daily. As a result, homeowners should test their water heaters for leaks on a nearly monthly basis to ensure no leaks. Examining your water heater to see if it has a high concentration of minerals is particularly significant since minerals may cause damage to water heaters as well as the different pipes that link to them.
5.Possible Washing Machine Leaks:
Compared to showers, washing machines are the most water-intensive appliances in the home. Check for symptoms of leaks or damp patches around the washing machine regularly since these will be the most revealing indicators of whether or not there is a problem. Furthermore, keep an eye out for mold and mildew buildup, which may occur in various places.
6.Leaks from Showers and Tubs
Because showers and tubs frequently have tile encircling the walls around them, it might be harder to identify whether a leak is occurring in these fixtures as opposed to sinks or toilets. Look for water on the ground or low water pressure since these are frequently the most revealing symptoms of a leak in showers and tubs and may be used to determine whether there is a leak.
7.Outdoor Faucet
Outside fixtures are susceptible to the wear and tear of the environment, and they should be examined for leaks regularly as well. When checking for a leak on an outdoor fixture, mold, damp spots, and stains around the inside walls near an outside spigot should be checked for when checking for a leak on an outdoor faucet because they may be used to establish whether or not there is a damaged pipe attached to the fixture when looking for a leak on an outside spigot.
8.Leaks can occur in the home's walls or ceilings as well.
The most obvious indicator of a roof leak is when a wall becomes wet or has a watermark on it, but there is also the potential that a broken pipe is located within the division. On the other hand, Broken pipe leaks are far more difficult to detect since, depending on their severity, they are often quite small and accumulate over time. The most effective method of seeing these leaks is to look for discoloration or moist spots on the surface.
9.Lack of water pressure in the shower or sinks.
Water pressure in a home can fluctuate over time, and this might be an indicator that there is a leak in the system. On the other hand, this type of leak might be far more difficult for homeowners to discover due to the wide range of variations that can occur. For example, the leak might be in a wall near a water supply line or a water valve.
10.Expensive water bills
A prominent signal of a water leak is a big rise in money owed on a water utility bill. Typically, a person will call their water authority company to have their meter checked, and if there are no concerns with the meter, the odds that a residence has a leak increase dramatically.
A water leak is most likely not the sort of problem that a homeowner can solve on their own and will require the assistance of a professional. Due to the possibility of an issue with your underground plumbing, Day & Night Plumbing, Heating & Cooling can assist you in resolving this issue. A skilled Albuquerque plumber like Day & Night Plumbing, Heating & Cooling can help you resolve this issue.