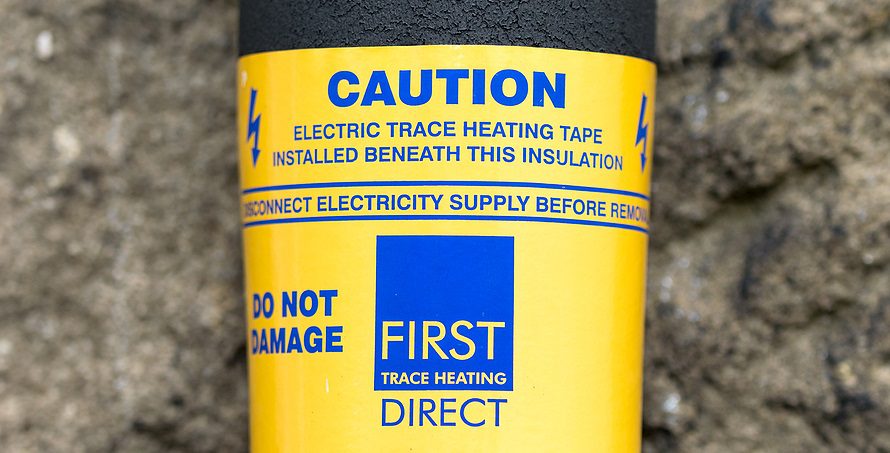 Preparing your home's plumbing for freezing temperatures, which can lead to pipe leaks and breaks, is known as "winterizing." In the process of freezing, water expands. As a result of this pressure buildup within the pipes, damage occurs.
The plumbing should be winterized if the house is unoccupied for a long period, and there will be no water running through the pipes. Emptying the water heater, draining the lines, and filling all fixtures with antifreeze solutions are part of the winterizing process.
Preparing for Winterization
Start by drawing up a winterization plan for your plumbing. Step by step instructions are below, so make a checklist of all your home plumbing components, including taps or valves. Then, proceed as detailed in the instructions. As you complete each step, be sure to cross it off as you go so that you won't be surprised when the weather gets colder.
Steps for Winterizing Your Plumbing
Follow these steps to winterize plumbing pipes in a house:
As soon as possible, turn off all of the water appliances in your home. When there is no water in the tank, the heating elements will be protected.
Drain valves and taps should all be open. Ensure that all of the faucets on your list are open by checking each one off as you go. In the event of a closed faucet, a vacuum can be created, preventing water from escaping from the pipes. Every faucet and valve should be left open all winter long.
Blow out the pipes of extra water with air compressors.
To empty your hot water tank, turn the drain valve all the way open. Be aware that some hot water tanks do not have floor drains, and you will need to connect a garden hose to them.
Lastly, remove all of the water from the holding tank, including the water contained in the rubber diaphragm, which is used in conjunction with the water tank to generate pressure. Antifreeze can be added to the jet pump case as an additional layer of protection.
To remove as much water from the tanks and the toilet bowls as possible, flush the toilets. Antifreeze should be added to the bathroom if all moisture cannot be removed.
Check the drain traps in all sink and tub drains. Stop water in the traps from freezing and cracking with some antifreeze in each one.
How to Prevent Freezing Pipes?
Identify the pipes that are most susceptible to freezing if you have time to check the plumbing conditions in the building. Look for lines outside walls and windows, uninsulated pipes, and installed near unheated areas.
It is also important to inspect the walls, floors, and ceilings for holes or cracks. Check for holes during your inspection and caulk them if you find any.
Be sure to follow these tips:
Apply pipe insulation sleeves, wraps or slip-on foam to pipes. Do not leave any gaps in the insulation that could allow cold air to enter the tube. Plastic water pipes can withstand freezing better than copper or steel pipes.
Check the property's exterior to ensure that any cracks are sealed. Your pipe will freeze if cold air enters through the cracks and gets inside. Caulking or spray foam can be used to fill in any visible gaps.
To prevent pipes from freezing, it is best to keep a faucet running so that water can flow freely and continuously, thus preventing it from becoming stagnant.
The crawlspace should be properly insulated. • Use cardboard or wood to cover all vents leading to the outside.
Hose bibs are essential, so don't forget them. Hose bibs are often left unattended, resulting in unexpected leaks in the dead of night. Insulate and drain the hose bibs with covers. Deactivate the bibs at the shutoff valve once this is done.
Apply heat tape to pipes to prevent them from freezing over. While heat tape is a popular choice for winterizing plumbing, it can introduce additional risks. The U.S. Consumer Product Safety Commission (CPSC) has issued safety guidelines for homeowners who use heat tapes to prevent fires.