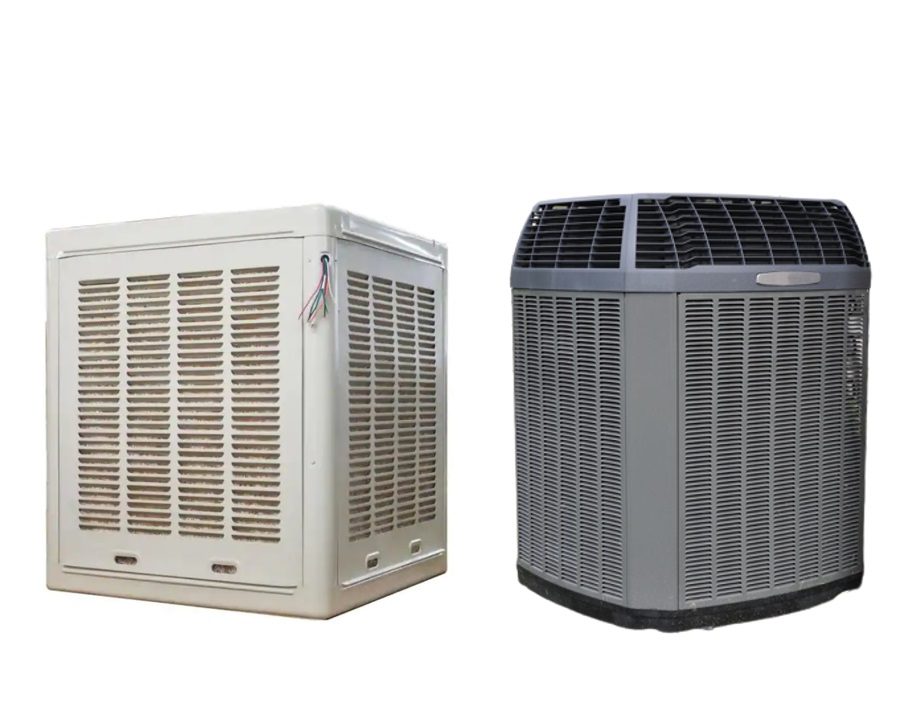 When Albuquerque homeowners are debating installing a swamp cooler or a refrigerator air conditioner; the pros and cons should be considered. The pros and cons of upgrading to the new cutting-edge air conditioning technology for the tired swamp cooler. Some people think it is time to move to the latest technology. On the other hand, some may stick to the evaporation cooler system just because it is easy to use functionality and low cost.
The Benefits and Drawbacks of the Transition
During the hot months of the summer season, maintaining a pleasant temperature inside your house, the central cooling system may be the best option, and you will feel like you have the temperature and environment of a snowstorm in the comfort of your living room. Do not feel imprisoned in a warm room on the hot days of the summer months. With a central cooling system, you can transform the friendly atmosphere into a cool pleasant and comfortable one.
Central air conditioning is undoubtedly cozy, but it can substantially drain one's financial resources when one considers the cost of installation, monthly maintenance, and bills. Repair and maintenance can be a pain in the neck, which is one of the big downsides of central air conditioning. You are supposed to call a professional if something goes wrong with it, which is undoubtedly also another inconvenience.
On the other hand, if you want to get rid of some of these issues, an evaporative cooler is the best option. Besides, the installation and operation costs are much lower than those of the central air conditioning system. Evaporative coolers consume significantly less energy than central air conditioning systems, which means that by using one, you are helping the environment in some small way.
But, as with everything that appears too fantastic to be accurate, there are many drawbacks to remembering that evaporative coolers may be a real pain in the neck for several reasons.
For them to operate at their full potential, they are required to be cleaned and maintained regularly. If you fail to do so, they may start to produce extremely offensive odors. In addition, they are not as efficient as central air conditioning systems when a wide area is to be cooled and lower the humidity levels. The benefits and drawbacks of upgrading from an evaporative cooler to central air conditioning have been discussed above.
It is important to note that there are no one-size-fits-all answer when it comes to choosing the best method to cool your home; therefore, whichever option you choose, selecting one that makes the most sense for you that meets your cooling needs and budget is essential.