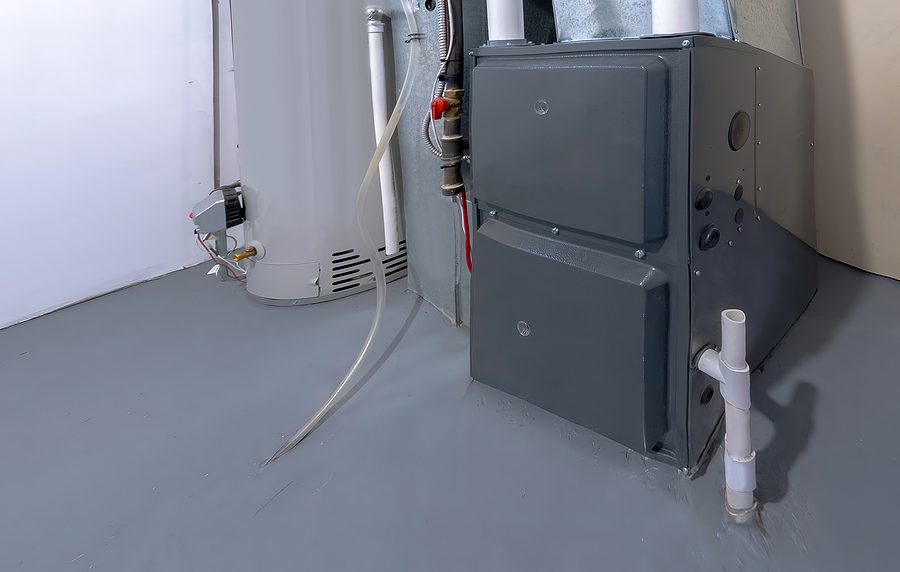 Specific individuals may appreciate the shifting of the seasons and the arrival of cooler weather. We are rapidly approaching the season of winter, which indicates that the sweltering heat that we have been subjected to throughout the summer of 2022 will soon begin to decrease for good. Turning the temperature on your thermostat is necessary now that the weather is getting cooler. Most Albuquerque homeowners will switch their homes' cooling systems over to heating systems rather than ventilation systems.
That indicates the appropriate time to schedule an appointment to maintain your furnace. Before the cooler fall weather arrives, it is essential to have your furnace serviced so you can reap the benefits of doing so. We at Day and Night Plumbing, Heating, Cooling, and Drains, LLC are here to discuss a few of the many advantages that come because of performing pre-season maintenance on your furnace.
Why is Annual Albuquerque Furnace Maintenance Important?
As was discussed, there are numerous compelling arguments as to why you should schedule maintenance for your furnace well before the onset of winter. The following are some of the most significant advantages:
– Heating Efficiently: If you are like most homeowners, you want the highest possible heating efficiency from your furnace. Having your furnace serviced regularly is the most effective way to guarantee this will occur. The change in seasons brings dust and dirt, which can cause your furnace to work more to keep your home at a suitable temperature. If you schedule regular maintenance for your furnace and have it deep cleaned as part of that service, you can anticipate that it will operate at its maximum efficiency level. This may also help you reduce the amount of money you spend each month on your energy costs.
– Prolongation of the Furnace's Usable Life When your furnace is running effectively, it does not have to exert itself to the same degree to maintain your level of comfort throughout the winter. When your furnace is operating at a high-efficiency level, it can be harsh on all the moving parts and motors contained within the furnace. If you perform regular maintenance on your furnace, you can extend its lifespan and get the maximum number of years out of it before replacing it.
– Warranties for Furnaces The warranty that is included with your furnace and activated when it is installed will have certain conditions that must be met to maintain the guarantee's validity. One of these responsibilities is maintenance. To maintain the validity of your guarantee on your furnace, you must have regular maintenance performed on it by trained professionals in the field of heating, ventilation, and air conditioning.
– Preventing Repairs to the Heating System Nobody likes to have their furnace in the shop for maintenance. If you perform routine maintenance, you can detect any minor repairs that need to be made, which will allow you to avoid more expensive problems in the future. These minor fixes help improve the efficiency of your heating system as well.
Albuquerque, Rio Rancho, Placitas, Corrales, Bernalillo, North Albuquerque, Albuquerque South Valley, Bosque Farms, Isleta, Edgewood, Tijeras, Sandia, and the Greater Albuquerque Metro-Area are all serviceable areas for furnace service, diagnosis, repair, replacement, maintenance, and more. Furnace preparation for cooler fall weather and the cold winter in Albuquerque, Rio Ranch
If you have not yet done so, now is the time to get in touch with Day & Night Plumbing, Heating, Cooling, and Drains LLC to set up an appointment for the maintenance of your Albuquerque furnace.
When the weather outside takes a turn for the worse, our team of highly qualified professionals will ensure that your furnace is ready to provide you with the glorious heat that comes through the vents in your home. It is important to us that your furnace continues to operate as effectively as it possibly can. Contact us as soon as possible.