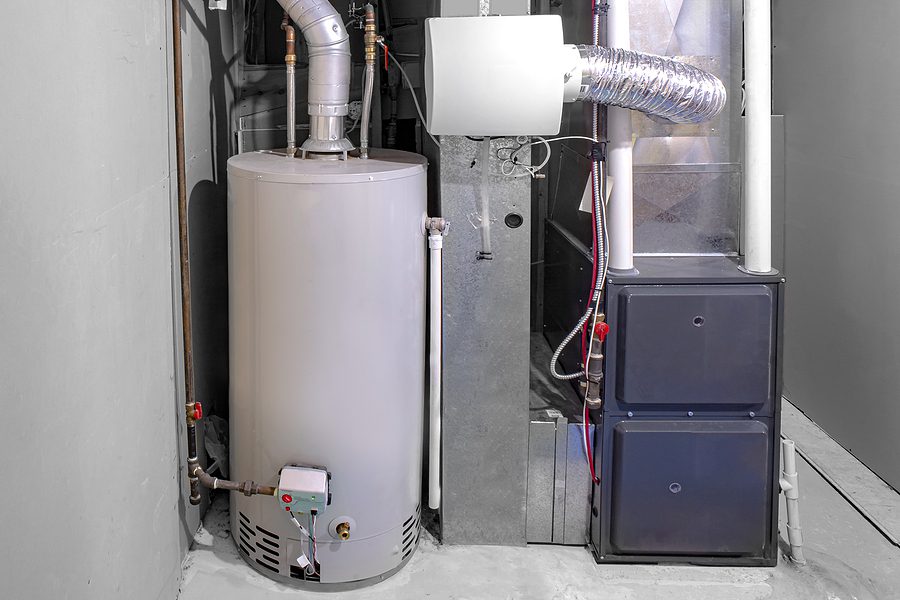 As the temperature has begun to drop and the likelihood of snow has increased, it is time to start preparations for winter. It is best to give your home a high-quality Rio Rancho furnace tune up and the care it requires in the autumn months so that it will be prepared for the winter months. If you give your Rio Rancho heating system attention and manage its needs, you can ensure that it will work more effectively and steer clear of any unanticipated breakdowns in the thick of the winter. Day and Night Plumbing would be happy to provide you with information on how to get your heating system ready for the winter season that is soon to arrive. 
Change Air Filters
You will want to prepare the heating system in your house as the season begins to change to prepare you for the increased need for heating when it arrives. Depending on the kind of heating system you have, a specific filter in your home must be maintained regularly. Whereas the air filters in your registers should be always maintained, specific heating systems, such as furnaces, have filters that should be changed at regular intervals. If your heating system includes a filter distinct from the registered filter, you should ensure that both filters are regularly replaced so that healthy air can circulate through the system.
Check Air Vents & Registers
Because the weather is becoming more relaxed, now is an excellent time to clean and inspect all of your home's air vents and registers. This should be done in conjunction with giving your heating system some attention. You should clear up the air vents and registers to ensure sufficient airflow. After that, check to see that each of the air vents within the house is open. It would help if you never closed the air vents since doing so might cause tension and other problems requiring expensive repairs. In addition to that, check to see that nothing is blocking the air vent. It would help if you worked to improve the circulation of air throughout the entirety of the house. 
Prepare a maintenance schedule for the heating system.
Setting up a maintenance or tune-up appointment for the heating system in your house is one of the essential things you can do for it. There are many different types of heating systems, including heat pumps, furnaces, and combined heating and air conditioning units that are small. No matter which one you have, you will want to get it serviced before winter arrives at your location. In the course of doing routine maintenance, the moving elements of the heating system will be oiled, and any debris that has accumulated will be removed. During the inspection, the heating system will be carefully examined. If any worn components or other issues are found, you can get them fixed before winter. It is not uncommon for problems to arise with heating systems, which can result in expensive repairs. You can ensure that your heating system will function properly throughout the winter by attending to the less significant issues before winter arrives. Your heating system will be dependable and operate at its highest efficiency level if adequately maintained, which can help you save money on your heating bills. Maintenance of your heating, ventilation, and air conditioning (HVAC) system will allow you extend the life of your HVAC system and save you money on costly repairs if you are diligent about it. Now is the time to arrange a heating tune-up to ensure that your heating system is in tip-top shape for the next winter season.
Albuquerque, Rio Rancho, Placitas, Corrales, Bernalillo, North Albuquerque, Albuquerque South Valley, Bosque Farms, Isleta, Edgewood, Tijeras, Sandia, and the Greater Albuquerque Metro-Area are all serviceable areas for HVAC inspection, diagnosis, repair, replacement, maintenance, and more. These areas include forced air furnace diagnosis, repair, replacement, maintenance, and more.
Get in touch with Day and Night Plumbing right away and book our services if you want to ensure that the heating system in your Rio Rancho home is prepared for the next cold season.