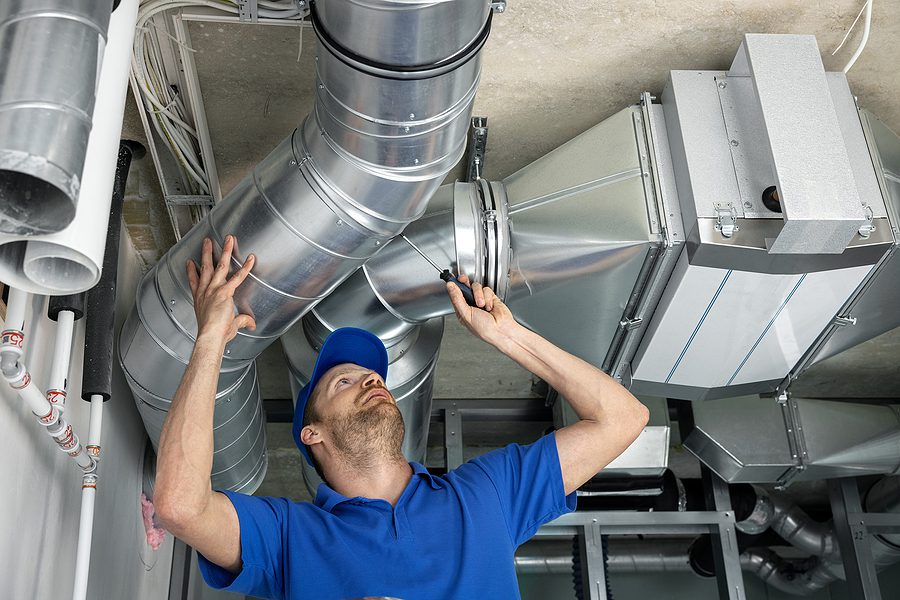 Is it time to inspect your heating, ventilation, and air conditioning system? Besides, you may just have a year or two old system. The HVAC system in your home appears to be in excellent working order, despite its advanced age.
However, HVAC systems must be serviced regularly. There are many ways to look at this. Imagine that you had just purchased a new automobile. It costs you a lot of money to get it made. No, I don't think so. A lot of things need to be done regularly to keep your vehicle running well. Regular maintenance and checks are essential for older vehicles if you want to keep them on the road and running smoothly for as long as possible.
Air conditioning systems are no different. Your modern heating or cooling system should be running at maximum efficiency and delivering value for the money you spent on it. To extend the life of your HVAC system beyond the typical 10-to-15-year range, you must get it serviced regularly if you do not intend to replace it.
The Benefits of an HVAC Maintenance Schedule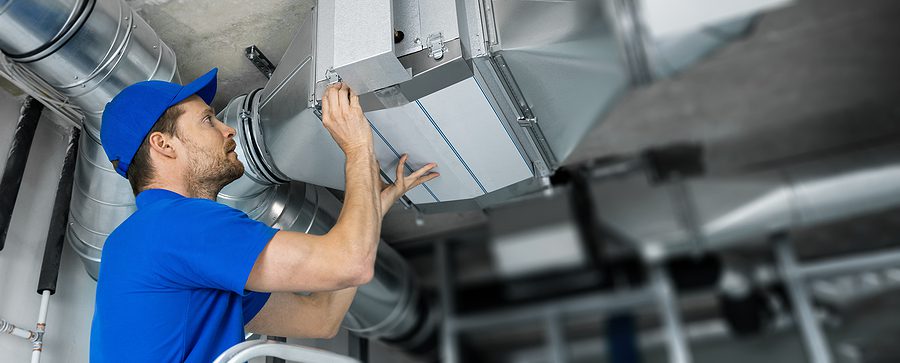 A properly functioning air conditioning and heating system is a top priority for most people year-round. Choosing Day and Night Plumbing, Heating, Cooling, LLC for routine maintenance is a good choice. In addition to providing immediate advantages, maintenance programmes can help prevent future issues. That's what a regular maintenance schedule may help you achieve.
Regular maintenance has several advantages, some of which are listed below.
Reduced Costs of Energy
To maintain a pleasant temperature in your house, you'll need to use a lot more energy if the system isn't operating at total capacity. Higher energy costs are a direct outcome of a malfunctioning HVAC system. Maintaining your vehicle regularly leads to better gas mileage. Because a well-maintained HVAC system consumes less energy, keeping it well-maintained saves money on your utility bills.
Less money spent on repairs
Even the most excellent HVAC systems might have issues from time to time. However, by having your HVAC system regularly serviced, your technician will be able to identify any problems before they become serious. A defective evaporator or frame belt should be replaced as soon as possible, rather than wait until the problem gets worse and more expensive to fix. An HVAC expert can detect these potential problems with routine maintenance.
Stay Away from Disaster
Friends are coming over for supper on a warmer-than-usual July night. And perhaps you've been organizing a family gathering for weeks, and now it's time to implement the plans. A malfunctioning HVAC system is a very last thing you need. When you need it the most, your HVAC system should perform at its best. A catastrophic breakdown can be reduced by implementing a regular maintenance schedule. It's a smart financial move, too. Preventative maintenance lowers the risk that you'll have to pay a lot more for an emergency repair.
Reliability is Improved
One reason for regular maintenance on your automobile, go back to our car metaphor, is that you want it to survive as long as possible and provide you with the best return on your investment. HVAC systems are no different. Your goal is to avoid buying a new one every three or four years because of a breakdown that might have been avoided if you'd taken better care of it. Maintaining your HVAC system regularly can help it survive longer and save money on purchasing a new one before you've gotten the most out of your current one.
More Pollutant-Free Air
When mould and dust are removed from the air, your entire family can breathe more easily. The quality of your home's air is essential if you have a family member with asthma or allergies.
Taking Care of Your Family's Safety
If your HVAC system malfunctions, it might jeopardize your family's safety and cost you money in repairs. For every short circuit, there's a chance of an explosion. If you have a furnace and an air conditioner in your home, there is a chance of carbon monoxide poisoning if the furnace malfunctions. Maintaining your HVAC system regularly ensures that it runs efficiently and safely for you and your family.
It's important to schedule maintenance checks for your home's dual-purpose HVAC system twice a year, in the spring and the autumn, so that it's ready when you need it. The most significant time to get your home's cooling system serviced is in the spring, while the optimum time to get your furnace checked is in the fall.
The kind of regular maintenance plan you need will depend on several factors:
How old is your HVAC system is
The condition of your heating, ventilation, and air conditioning system
The size of your HVAC equipment
Your HVAC manufacturer
How often your HVAC system is used
Where one resides
Spring/Summer Maintenance Checklist
Swap out all filters.
Clean condenser coils and evaporator coils.
Clear obstructions and clean drain lines to ensure efficient drainage.
To prevent overflowing, empty drain pans of any standing water.
Replace worn belts and pulleys.
Examine the ducts for dust, mould, and debris.
Examine the refrigerant charge and look for any leaks.
Verify that the thermostats and their controls are appropriately set.
Whenever required, replace batteries.
Check all electrical connections and the whole electrical system.
Ensure that the fan motor is running correctly.
Examine the blowers and blades to ensure enough airflow.
Lubricate all moving components.
Examine the HVAC cabinet for any leaks.
Verify that the HVAC cabinet door is firmly shut.
Remove any debris from the area surrounding the unit if it is outside.
The things on the above list are required to get an air conditioner ready for warmer weather. Whether you use the same system to heat and cool your house or whether you have a furnace, winter preventative maintenance might include a variety of comparable or wholly distinct inspections.
Fall/Winter Maintenance Checklist
Replace filters every thirty to ninety days.
Check the installation of the ignition burner.
Inspect heating components and heat exchangers with care. If these are compromised, carbon monoxide issues might arise.
Examine the flue system and ensure it is firmly connected to the furnace.
The technician will check for gas leaks if you possess a gas furnace.
Additionally, it is vital to monitor the gas pressure.
Change worn-out belts and pulleys.
Eliminate standing water from drain pipes and containers to prevent overflows.
Check electrical wiring and connections.
All moving parts, such as bearings and motors, should be lubricated.
Verify that thermostats and controls are set to the appropriate temperatures.
Examine the heat pump.
Remember that these goods may vary depending on the following circumstances. Preventive maintenance contracts can include any or all items on these lists. Day and Night Plumbing, Heating, and Cooling LLC may customize a preventative maintenance contract depending on your equipment, heating and cooling demands, and financial constraints.