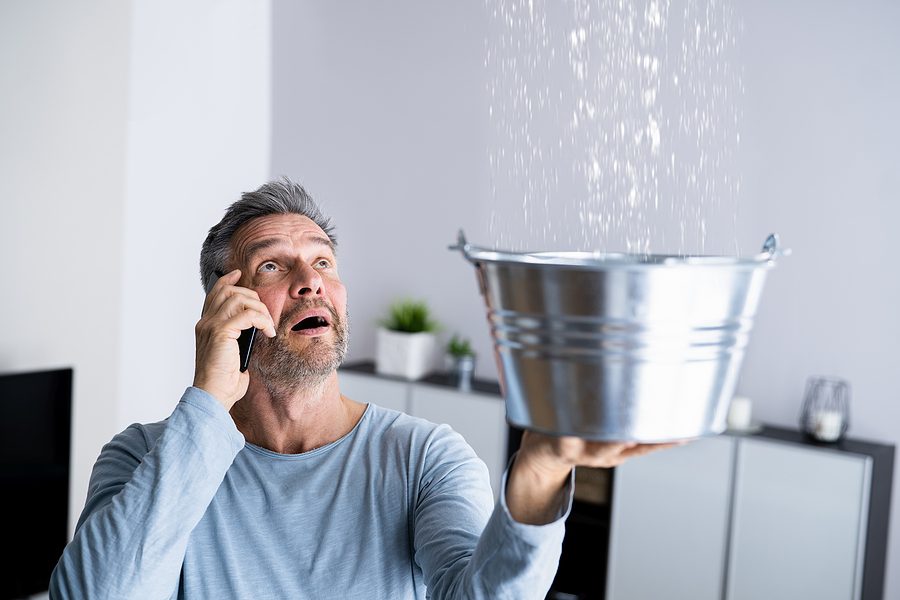 We've all either experienced it or heard about it: the dreaded burst water pipe. The mess, the damage and the expense are all stressful, and how many times does it happen at the worst possible time? So maybe if we take a closer look at why they burst we might be able to prevent it from happening.
Firstly, it's pure physics – but maybe that's not your strong point! In a nutshell, the water coming into your house from the outside in winter is considerably colder than what it is during summer. With the colder water, your pipes contract and – in any weaker parts – can cause a burst pipe because of the pressure buildup.
What Temperature Causes Pipes to Freeze?
The freezing point of water is 32 degrees Fahrenheit, although the pipes inside your home are protected through your home insulation from exterior freezing temperatures. This means that on days where the outside temperature is 32 degrees, it's unlikely – in fact even impossible – for your pipes to freeze.
In general, it takes an outside temperature drop down to at least 20 degrees Fahrenheit before your home's pipes will start to freeze. Of course, your geographical location plays a preventative part because in areas that expect lower temperature, your water pipes would be better insulated in the inner areas of your home compared to other areas.
How Long Does it Take for Pipes to Freeze and Eventually Burst?
The first thing to consider is what the outside temperature is, and how long it's likely to remain at that temperature – or maybe even lower. As a rough guide, for your pipes to freeze, it needs to be at least 20 degrees or lower for at least six consecutive hours.
The effectiveness of your home's insulation, together with how deep inside your home your water pipes are located, will play an important part in how long it would take your pipes to freeze and burst. So, if you live in an area devoid of cold winters, the chances are high that you have little insulation to protect your pipes against extreme temperatures. In a case such as this, it would take far less time for your pipes to freeze and burst.
Preventative Measures You Can Take to Avoid Your Water Pipes Bursting
Because you are not able to heat the ground temperature, preventing the contraction caused by cold water is something that is out of your control. We recommend that you take note of your plumbing system as temperatures change, checking especially for leaks. While it's impossible to stop leaks caused by temperature drops, there are steps you can take to prevent pipes from freezing and bursting:
Keep Water Faucets Running
Always keep one or two faucets running slowly when it's extremely cold outside. When water flows through the system, it should prevent the line from freezing.
Direct Warm Air to Cold Areas of Your Home
In general, the pipes that tend to freeze are located near an outside window or wall, so directing warm air to colder areas of your home should help. Tip: Start in the basement area and look for pipes close to the exterior of your home.
Leave Cabinet Doors Open
Usually, your kitchen sink is on an outside wall, so by leaving your cabinet doors open, you will allow warm air into the cabinet. Again, it's a benefit to leave your kitchen faucet on during extremely cold weather.
Disconnect Your Hose from the Outside Faucet
Leaving your outside hose connected means the water is unable to drain out of the hose and can therefore freeze and break. Disconnecting your hose is your best bet.
Install Heat Tape
A product called heat tape is designed to warm pipes during cold weather so it's recommended that you use it. You can consult with a qualified plumber to install this or it's relatively simple to install with some sound advice.
Seal Leaks That Allow Cold Air into Your Home
Sealing leaks that allow cold air into your home is a good idea, and especially around where your pipes are located. You can usually find air leaks around places such as dryer vents, pipes and electrical wiring. Use either caulk or insulation to keep the cold air out because even the smallest leak can let in enough cold air to cause your pipes to freeze.
Check Your Home's Overall Temperature
It's a good idea to keep your home at an even temperature and prevent it from dropping below 32 degrees. Not only does this contribute to the overall comfort of your homes, but you also reduce the risk of your water lines freezing and bursting.
Call an Expert Plumber
Locating potential pipe bursts and preventing them is something that an expert licensed plumber is qualified, knowledgeable, and experienced in. Here at Day & Night Plumbing, Heating and Cooling, we can guide you with hints and tips on how you can prevent your home's water pipes from bursting.
If – despite all your best efforts – you find yourself the victim of a burst pipe, or water leaks, our experienced team here at Day & Night Plumbing, Heating and Cooling can certainly help! Our Albuquerque plumbing team are experts when it comes to re-piping services and pipe repairs – in fact, anything to do with water pipes!
We'll quickly diagnose your problem and create a customized solution specifically for you. We can explain what's happening, why we're doing what we're doing and assure you that you're in the best hands. We consult with you before commencing work, but that doesn't mean you won't have the input of our advice.
Our aim is complete customer satisfaction which includes being prompt, courteous, and getting the job done right the first time. Call us on 505-974-5797 and find out for yourself why our customers keep coming back to us for all their plumbing needs.