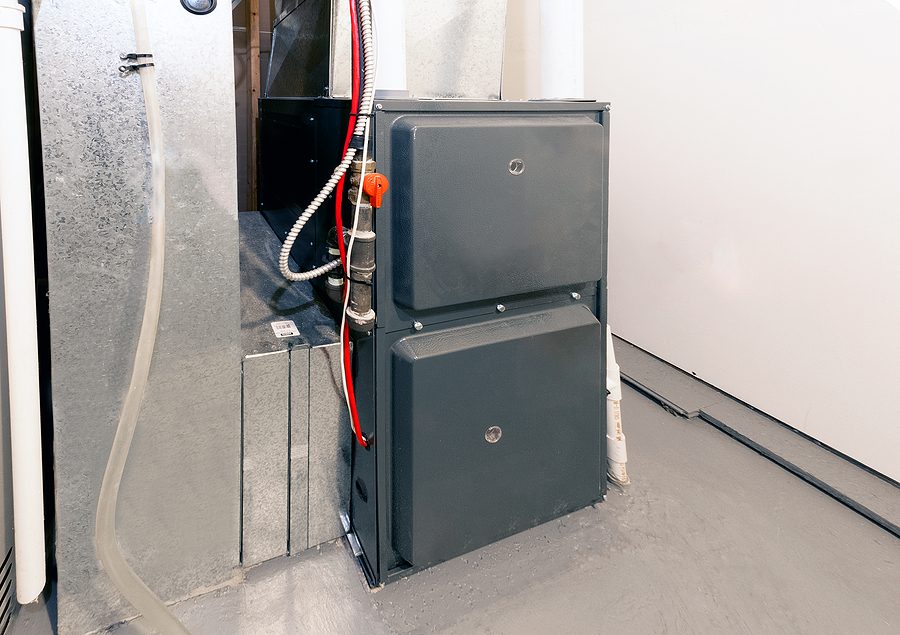 The colder months of the year in Albuquerque are almost here. During those chilly evenings and mornings, you will ramp up the heating system's temperature. A furnace tune-up from Day and Night Plumbing, Heating, Cooling, and Drains LLC is the best way to ensure that your heating system is operating at peak efficiency, especially as the number of times you use your furnace increases. The furnace tune-up services that the company in Albuquerque provides for you and your family will ensure that you and your loved ones are comfortable throughout the entire winter.
A thorough inspection of heating systems should be performed several weeks before the start of the winter season. This contributes to the reliability of the heating system throughout the entirety of the winter season. Getting your furnace checked out early will be less of a hassle if it turns out that it needs repairs. Compared with this, dealing with a broken heating system in the middle of winter means you'll have to spend a few uncomfortable days making do with space heaters.
Why You Should Get Your Furnace Serviced in Albuquerque regularly
Save you money: One of the most significant advantages of having a technician from Day and Night Plumbing, Heating, Cooling, and Drains LLC perform an inspection and tune-up on your heating system is the reduction in the amount of money you will spend on your monthly utility bills. You will notice an improvement in the system's efficiency, resulting in improved heating performance and lower costs for you associated with heating. A tune-up will keep your system clean and reduce buildup, both of which have the potential to prevent your system from running as efficiently as it should.
When your heating system has to work harder to keep your house at a comfortable temperature, you'll notice an increase in the money it costs to keep your home at that temperature.
Beneficial to the environment – Regularly maintaining your heating system can positively affect the surrounding natural environment. If your heating system is operating as it should, it will consume less energy, which will reduce the harmful emissions produced by power plants. Who would have thought that something as simple as adjusting the temperature of the furnace could benefit the environment?
You can extend the life of your furnace by performing routine maintenance on your heating, ventilation, and air conditioning (HVAC) system. This will keep it operating for a more extended period. If you have an older system, it is best to schedule regular tune-ups to address any minor issues that may arise before they escalate into major problems. This will prevent you from buying a replacement system before it is necessary.
Preventing the need for emergency repairs to your heating system is essential because the last thing you want is for your furnace to break down unexpectedly on a chilly night during the winter. If you keep up with your equipment's routine maintenance and tune-ups, the likelihood of breaking down will be significantly reduced. A technician can identify and resolve any potential issues with your system that may arise during a tune-up before those issues result in additional expenses for you.
Albuquerque, Rio Rancho, Placitas, Corrales, Bernalillo, North Albuquerque, Albuquerque South Valley, Bosque Farms, Isleta, Edgewood, Tijeras, Sandia, and the Greater Albuquerque Metro-Area are all serviceable areas for HVAC inspection, diagnosis, repair, replacement, maintenance, and more. Forced air furnace tune-up, diagnosis, repair, replacement, maintenance, and more in Dubuque.
Every manufacturer of systems advises having a certified technician perform an annual tune-up on the system. The vast majority of warranty providers mandate periodic maintenance to maintain coverage. When it comes to servicing your furnace, Day and Night Plumbing, Heating, Cooling, and Drains LLC has certified and trained technicians. It's well worth the money to get your furnace checked out to give you and your family some much-needed peace of mind.
Your system requires regular maintenance regardless of the time of year. Get in touch with Day and Night Plumbing, Heating, Cooling, and Drains LLC as soon as possible to secure a spot on our schedule for the tune-up of your winter furnace. This winter, we are prepared to provide you with the highest quality furnace tune-up service necessary to keep your family warm and comfortable in your home.