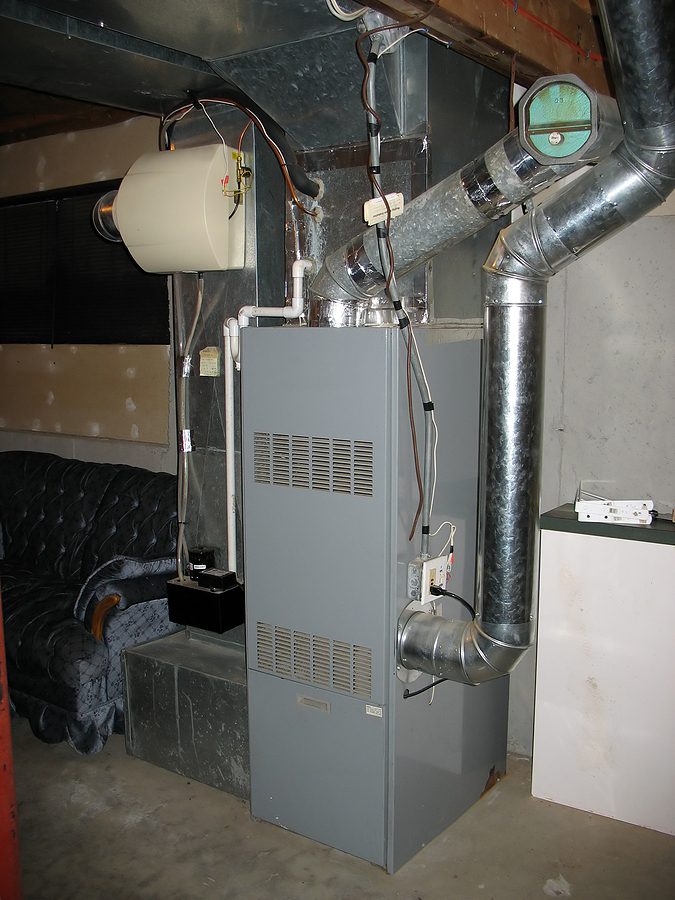 Using air as the medium, a forced-air heating system in your Albuquerque house distributes heated air throughout the living space. The air in your home is heated after traveling through the ductwork and then being released through the vents. This heating is most referred to by its more generic name, forced-air heating. A heat pump, gas furnace, electric furnace, or hydronic coil can be used in conjunction with a forced-air system to provide heating. When connected with a blower, air handler, or fan, your forced air heating system will disperse the heated air throughout your home.
Different kinds of heating systems that use forced air
The sort of heating and cooling system you have in your home determines the variety of forced-air heating and cooling systems accessible to you. The following are examples of some of the most frequent types of forced air systems:
• Furnaces — all furnaces, whether electric, gas, propane or oil-fueled, are designed to function with forced air systems.
• Heat Pumps – Given their ability to warm and cool a home, heat pumps have become an increasingly popular choice.
How do heat pumps and furnaces use forced air to heat a home?
In homes with forced-air heating systems, the air is first heated by a heat pump or furnace and then distributed throughout the house through ductwork and vents. After the temperature has been set on the thermostat, cold air is drawn into the system, where an air filter filters it. Before the air is blown via the air handler and into the furnace, the air passes through the air filter, which filters out any minute particles of dust, pollen, and other impurities. The process of heating your home will continue to cycle through its many stages until the temperature reaches the level you selected on the thermostat.
The benefits of having a heating system that uses forced air
Your home's energy efficiency and air quality will improve with the installation of a forced-air system. Other advantages include the following: Changing your furnace filter is essential to maintaining your heating system since it helps guarantee that allergens like dust and other airborne particles are efficiently captured. Both dehumidifiers and humidifiers, in conjunction with your home's forced-air system, are necessary to ensure that the appropriate humidity levels are maintained in the space.
During the cold and long winter months, you may heat your home with incredible efficiency with a forced air system, which will also save you money. The heating and cooling capabilities of forced air systems allow homeowners to utilize them throughout the year to maintain comfortable temperatures in their homes, regardless of the season. Forced air systems can keep your house toasty warm in the winter and refreshingly cool in the summer.
The Drawbacks of Heating Using Compressed Air
You must comprehend that although the forced air system in your house possesses several advantages, similar to the case with most products, there are also several drawbacks that you need to take into consideration, one of which is the uneven distribution of air. The heated air from your forced-air system is sent to various rooms of your house via a network of ducts and vents.
The heat may not be distributed evenly throughout your home if the vents are obstructed, including being covered by furniture or blocked by other objects. If you do not do routine maintenance on your filter, your forced air system may become clogged with airborne antigens. These antigens may then flow into the air, which may cause members of your family who are vulnerable to illness.
Albuquerque, Rio Rancho, Placitas, Corrales, Bernalillo, North Albuquerque, Albuquerque South Valley, Bosque Farms, Isleta, Edgewood, Tijeras, Sandia, and the Greater Albuquerque Metro-Area are all serviceable areas by Day and Night Heating, Plumbing, Heating, Cooling, Drains LLC. This company also provides furnace heating repair, replacement, forced air heat pump repair, and replacement.
Get in touch with the experienced professionals at Day and Night Plumbing, Heating, Cooling, and Drains LLC right away to learn more about the advantages of having a furnace and a forced air heat pump and maintenance, repairs, and installation services. Day and Night Plumbing provides Albuquerque furnace services 24/7.