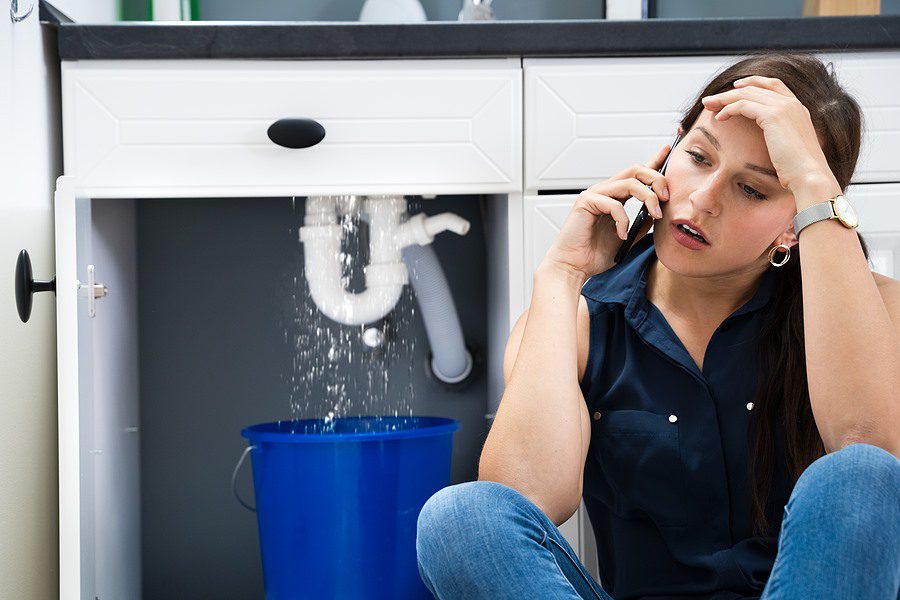 Plumbing is part and parcel of being a homeowner. It's an integral part of a home and it must be dealt with directly from time to time. Most folks that own a home know where their home's break box is located, in case a break switch is turned off due to too much current, so they can go to the device, open it and flip the switch back on. Plus, the home owner will be able to tell which section of the house has too much current because each breaker switch is labeled for the section of the house for which it controls current. However, given the task, most homeowners do not know where to turn off their water supply for their home.
Each home is made up of mechanical systems including a hot water heater, furnace, air conditioner, plumbing pipes and drains, faucets, electrical wiring, electrical light switches, power plugs and electrical control panel breaker boxes. Plumbing is a big part of a home and fixing is it expensive. The expense and hassle of dealing with repair plumbing problems can be overwhelming. With the expense and hassle of fixing plumbing problems in mind, featured here are handful of great do-it-yourself plumbing strategies to use to fix basic plumbing problems that may save you a lot of money because you did the repair or maintenance yourself, instead of paying for an expensive plumber.
Home City Water Supply, Faucet and Toilet Turn Off Valve Location
Every homeowner needs to know where to turn off the city water line to their home and how to complete a water turn-off. On top of that piece of knowledge and skill set, each homeowner must know where and how to turn off each appliance and where and how to turn off the water to each faucet and toilet in the home. Supply line valve knobs for sink faucets and toilets are easy to locate and turn off. Make sure nothing is set up in front of the valve turn-off knob which might prevent it from being turned off.
What Not to Flush Down the Toilet
It's important for every home owner and its family members to know not to put any products like wipes or sanitary napkins down the toilet. To see if any of the items mentioned is flushable complete a simple test. Place one of each of the unused items in a bowl of water overnight. If it's dissolved the next morning, it's flushable. If it's, wrap it up in plastic bag and throw it out in the daily home trash can. Be certain to flush just bathroom tissue down the toilet to play it safe.
Keep Home Maintenance Up-to-Date
Review each mechanical system in your home on a regular basis to make sure it's working. Make sure to change out filters and pads in home systems such as the furnace air filters, swamp cooler pads and air duct intake filters and flush out the bottom pan of your hot water heater annually. Be sure to not overtighten faucet taps and to change out toilet components when the toilet starts to run. Being diligent about caring for all the working mechanical systems all the time and you'll see you're adding to the functional life of each for several years.
Maintenance of Showerheads and Sink Faucet Screens
Keep your home's showerhead nozzle clean to prevent the build up of bacteria and minerals. To clean your home's showerhead, use the do-it-yourself plumbing strategy of setting up a plastic bag full of vinegar over the showerhead, held in place with a rubber band. Soak it for 12 hours or so. This method should do the trick in eliminating bacteria and mineral build up. If the showerhead can be removed without any trouble (use big channel lock pliers for the job. Soak it in water and then use gloves, cleanser and tooth picks to remove mineral build-up clogging the showerhead spray holes.
Clogged Drain Solution
Pluming strategies provided here for homeowners must include fixing a clogged drain. The key to unclogging a kitchen sink or bathroom sink is to place something like a drain plug over the second basin drain or bathroom sink overflow hole at the same time you're using a plunger. It blocks the air flow from going back out the other sink drain or bathroom sink overflow hole, which in turn forces the air to force out the blockage down and out of the drain. This technique works most of the time.
Next Step if These Strategies Do Not Work
Albuquerque, if you tried these do-it-yourself strategies and your sitll unable to unclog your drain, turn off your water or unclog your toilet, book an appointment with the best Albuquerque plumbers, Day and Night Plumbing – Click here -> https://dayandnightplumb.com/schedule-service/