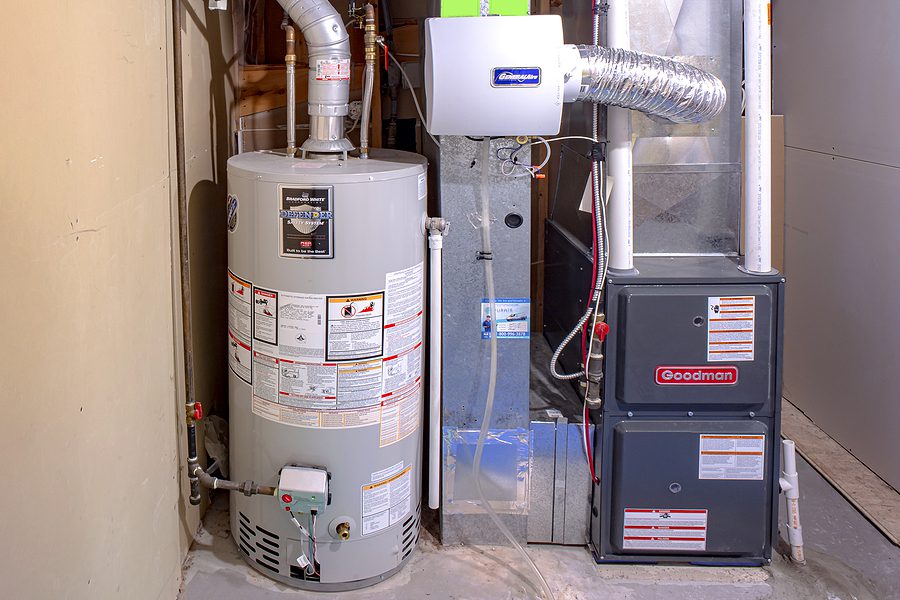 Albuquerque, New Mexico's air seems to significantly change every fall. The weather quickly drops from warm to cold. Most people are firing up their furnaces for the first time this season as they prepare for the upcoming colder weather. The time to make your annual fall furnace maintenance appointment is before you're ready to turn on the heat. Performing Albuquerque fall furnace maintenance has several advantages, and Day and Night Plumbing, Heating, Cooling, and Drains LLC is ready to discuss them.
Maintaining a High-Efficiency Furnace
Having cold spots in your house is the worst possible outcome when heating it. You want your home's heating to be powerful and consistent as it comes out of the vents. When you have trained HVAC technicians clean and calibrate your furnace, it will run more smoothly and evenly heat your home. The reduction in your energy bill is a significant advantage that comes from having a well-functioning furnace.
Warmth for a Longer Time in the Furnace
When your heating system runs smoothly, it will last many more years. Premature furnace failure can be avoided with routine maintenance. Properly maintained furnaces can survive up to five years longer than their poorly cared-for counterparts.
Reduce the Need for Repairs to Your Furnace
Age increases the chance of furnace failure regardless of how well you take care of it. Preventive maintenance on the heater can save you money by extending the time between repairs. A technician will evaluate your furnace and make necessary minor repairs during your scheduled maintenance visit. Larger and more expensive road repairs can be avoided this way.
Enhance the Quality of Indoor Air
It may come as a surprise, but getting your furnace serviced can improve the air quality in your home. Most homes' air quality is worse than that of many major cities. When you get your furnace serviced, the technician will also thoroughly clean it. Your home's ductwork and vents will be spared the filth, dust, and debris if you regularly clean out your furnace.
Protecting Your Family from Dangerous Heat
Most furnace issues people confront are not dangerous, but there are a few that can cause serious injury. For instance, if your heat exchanger leaks, it could discharge lethal carbon monoxide. All potential hazards are thoroughly examined and dealt with during regular maintenance.
Albuquerque, Rio Rancho, Placitas, Corrales, Bernalillo, North Albuquerque, Albuquerque South Valley, Bosque Farms, Isleta, Edgewood, Tijeras, Sandia, and the Greater Albuquerque Metro-Area are all serviceable areas for HVAC inspection, diagnosis, repair, replacement, maintenance, and more.
Day and Night Plumbing, Heating, Cooling, and Drains LLC is the company to call if your furnace hasn't been checked and serviced yet this fall. Contact us right now for fall furnance maintenance by calling 505-974-5797!