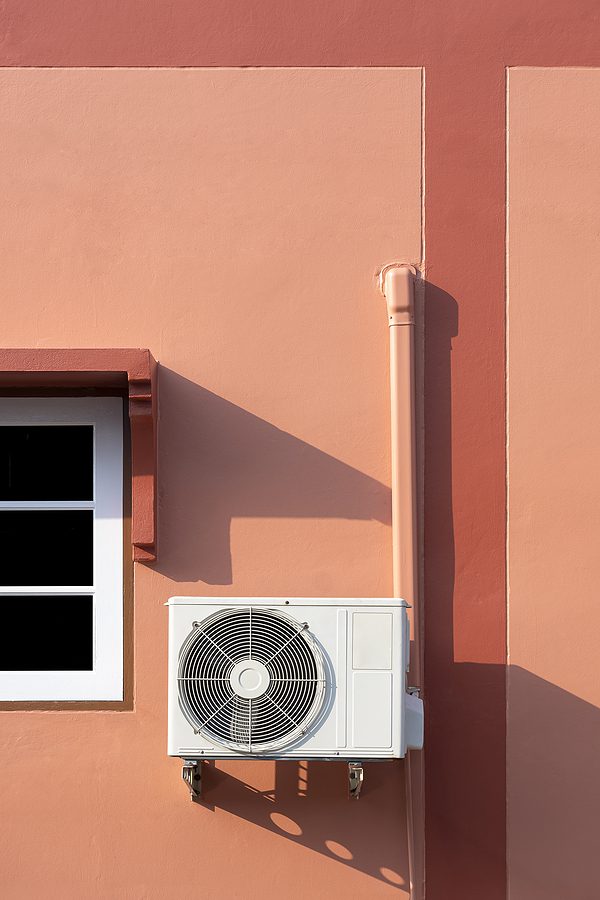 Spring officially began on Sunday. Summer will start on Tuesday, June 21, 2022, and end on March 20, 2022. With the arrival of summer heat just around the corner, if you are like many other people, you are seeking a means to remain cool without having your power bill soar to dizzying heights. Most modern houses are equipped with a central air conditioning system but turning on the unit when the weather becomes hot is not always the most cost-effective and energy-efficient approach to keeping your home cool. Keeping this in mind, we'll be looking at how to keep your home cool by employing individual window air conditioners in this article.
When it comes to cooling options, window air conditioners are not only a cost-effective alternative, but they are also incredibly energy efficient in terms of the amount of energy they consume. These units are designed to be installed directly inside your window and come in various BTU capacities to accommodate rooms of varying sizes.
With so many different air conditioning choices available on the market today, you might be asking why you should select a window air conditioner in the first place. Here are some things you can expect from a window air conditioner to help you decide which kind of AC unit is best for your home.
Low Price
The low and inexpensive cost of window air conditioners is the first important advantage that they provide. They are not only cheap to buy, but they are also cheap to run each month, making them a great deal.
As you might expect, the overall cost of a window air conditioning unit will vary depending on the brand, BTU capacity, and amenities included with the device itself, among other factors. Some units are available for as little as $100, while others may cost $2,000. There are units ranging in price from $100 to $2,000.00. Don't be afraid of that last number. The average cost of a window air conditioner is about $300.
If you want to have a better idea of how much a window air conditioner will cost, first calculate the square footage of the area you want to cool and the number of BTUs required for that size space. The greater the size of the room, the greater the number of BTUs needed to chill that space effectively. In line with this trend, the larger the BTU capacity of a window unit, the more costly it tends to be. You may use our BTU calculator to determine how many BTUs you will require for your application.
Aside from deciding on the BTU capacity of your air conditioning unit, you will also need to pick the brand you want to purchase as well as the features that are most essential to you. Both considerations will have an impact on the final cost.
• Brands
There are many manufacturers available for you to select from, with some being superior to others in terms of quality. We wanted to highlight a few chosen manufacturers to give you a place to start and to assist you in narrowing down your search. We've discovered that these companies produce high-quality units known to endure for years and receive consistently favorable ratings. Koldfront, LG, Friedrich, Danby, and Frigidaire are just a few manufacturers available.
• Features
When it comes to window air conditioners, there are several options available. Several of them will very certainly appear frivolous, while others will almost certainly be a need for you. We've compiled a list of the most common features you'll encounter, but keep in mind that, like with any appliance, these features may vary from unit to unit and brand to brand.
However, even after taking all of this into consideration, the initial cost of a window air conditioner will be quite modest when compared to other types of air conditioners. That takes us to our second concern, which is the expense of running your unit.
2.Extremely Low Energy Consumption
This is, in my opinion, the most significant benefit you will derive from using a window air conditioner. If you want to keep cool without having to spend a lot of money, a window air conditioning unit may be the best option for you.
Several window air conditioners have a high energy efficiency ratio (EER), which helps you understand how much they cool relative to how much energy they consume to operate. It would be best to opt for a window unit with a high EER rating to get the maximum energy savings possible.
For a head start on finding the most energy-efficient cooling unit, it is recommended that you look for an air conditioner that has been Energy-Star certified. Energy-Star is a program established by the United States Environmental Protection Agency to assist consumers in saving money by purchasing energy-efficient products. Please visit EnergyStar.gov to learn more about this wonderful organization, as well as how you may profit from its efforts.
3. Simple to Install
Another advantage of a window air conditioner is the ease with which it can be installed. While the procedure varies significantly depending on the type you purchase, it is a rather straightforward procedure that anybody can complete, even those who do not consider themselves particularly handy.
When you purchase your window unit, it will come with all the necessary parts and instructions for installation. Everything after that is as simple as following step-by-step instructions. Based on my previous experience installing this sort of air conditioner, I would recommend having at least one other person there to assist you with the installation. It is not required, but it is surely beneficial.
Additionally, installing a window air conditioner on your own is a cost-effective approach to saving money because it eliminates the need to engage a handyperson or an HVAC expert to complete the task.
4. It Doesn't Take Up Floor Space.
Because they are intended to fit within a window, this sort of air conditioner takes up no additional floor space in your home. This is a great advantage if you live in a small room or need to chill in a small area. Convenient cooling alternatives such as portable air conditioners, fans, and other cooling choices might take up valuable floor areas. Since it is located on the outside of the room, a window air conditioner goes unnoticed and does not interfere with the activities taking place in the room. There is no doubt that people will like this small footprint. When looking for a new air conditioner, this should be something to think about.
Central air conditioning and ductless air conditioners are the only two other cooling systems that provide this benefit. Neither of them is better than the alternatives, but they both have advantages. They are both more expensive to buy and install than other options.
5.Excellent for Extra Cooling
When it comes to saving money on their energy costs while maintaining a single room at the temperature they choose, supplemental cooling is an extremely common method used by homeowners. After all, why use a central air conditioner to chill your whole home, even rooms that aren't being used, when you can use a supplementary air conditioner to cool the area you are currently in, such as your bedroom at night or your workplace or children's playroom during the day?
Window air conditioners are an excellent choice in this situation.
As a homeowner, you may be interested in adopting this method to reduce your energy expenditures, as described below significantly. Save enough money on your energy bills to rapidly recoup the modest cost of the air conditioning equipment, and you will continue to save money for many years after that. As a result, this cooling method can help your central air conditioner last longer because you don't use it as much as you normally would.
6. Multi-Functional for Year-Round Use
Many window air conditioners perform several functions and simply provide cool air. You may choose from various window units that can serve as both a heating and cooling system for your house. Because of its dual purpose, it is an excellent machine for year-round usage.
When used in conjunction with the supplemental plan stated above, you now have a feasible method of lowering your energy expenditures throughout the year. The temperature in your house will always be under control, whether you're during a scorching summer day or the middle of a freezing winter night. And you won't have to pay an arm and a leg to do it.
Certain window air conditioners may be used as air purifiers and cooling. These units are often equipped with anti-microbial or HEPA filters, which can aid in the reduction of smells, allergens, and other airborne particles that can have a detrimental impact on the indoor air quality of your home. In addition to keeping you cool, these units allow you to breathe pure, clean air while staying cool. People who have allergies may find that preventing the spread of germs and other illnesses, especially when it comes to people who have allergies, is a good thing.