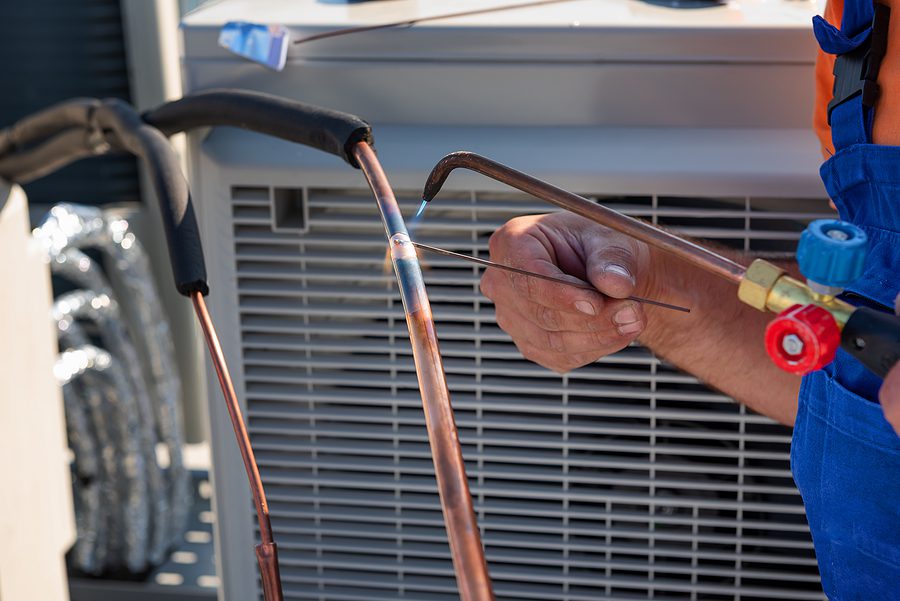 The summer heat in Albuquerque is a harsh reality that can't be ignored. The sweltering months of June through September leave much to be desired when you're without air conditioning, and your old swamp cooler just won't make the grade. Although January doesn't seem like the right time to be looking at air conditioning, as the boy scouts say, "Be Prepared!".
Predating Ancient Egyptian civilization, evaporative cooling is one of the oldest forms of air conditioning. We also have this form of air conditioning today – but offering better technology of course – in the form of swamp coolers. With a few exceptions, traditional air conditioning systems are superior to evaporative cooling to cool down commercial and residential spaces.
Let's take a look at the features of conventional refrigerant air conditioning that make it a superior option to evaporative cooling.
Refrigerant Air Conditioning Works in All Weather Conditions
Humidity can be a major discomfort for those living in areas where summers are hot and humid (like Albuquerque.) If you're searching to keep your home cool, air conditioning via refrigerant systems is an excellent way of doing so – no matter what region you live in. On the other hand, evaporative cooling only works well if there isn't too much humidity (below 30%).
Refrigerant Air Conditioning Utilizes Efficient Air Filtration
The air conditioning system of your home is an essential component for maintaining a comfortable environment. However, swamp coolers lack any such features that can help improve indoor comfort levels and can even aggravate allergies and asthma.
Air conditioner filters play an important role by removing particles from the air. These particles can include:
Dirt: This can be brought into the home from shoes or clothes
Pollen: This can become stuck to the skin or clothing
Dust: Ever-present, an efficient air conditioner can help reduce dust.
Bacteria: Can be present from various sources, but is unseen to the naked eye.
Refrigerant air conditioning systems are far superior for this purpose as they are constantly upgraded with improved air filtration systems.
Refrigerant Air Conditioning Systems Offer Superior Temperature Control
With the advent of programmable thermostats, conventional refrigerant air conditioning systems offer a range of temperature options, without the increased energy costs.
In contrast, evaporator cooling options work in a single mode, so you must adjust temperature control manually.
A Solution For Air Conditioning For The Whole House
With the addition of well-connected air ducts, refrigerant air conditioning units are able to regulate the whole house. If you wanted to achieve the same result with evaporative cooling, you would need to look at getting separate units for each interior space. With this comes the additional headaches that come with the maintenance of multiple units.
Refrigerant Air Conditioning Units Offer The Best Of Both Worlds
Refrigerant air conditioning units come with a reverse cycle, which allow both heating and cooling from a single unit. An evaporative cooler does not offer a reverse cycle.
In New Mexico, where there is a propensity toward water scarcity, it may not be possible to facilitate water conservation using an evaporator cooling system.
Looking for advice? Get this from your local heating and cooling technicians along with service, expertise and, of course, a smile!