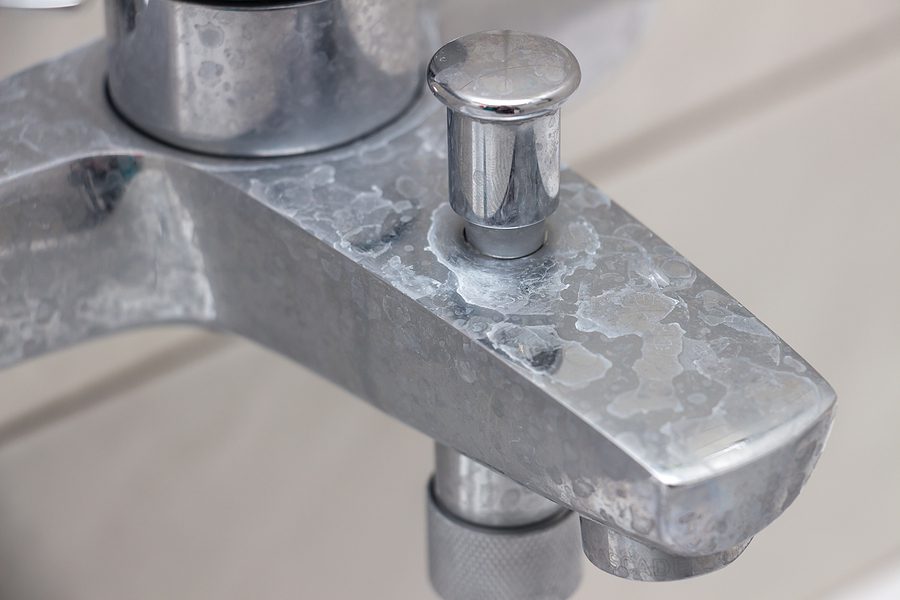 Hard water can leave behind limescale that discolors your fixtures. Scale is not just a problem for faucets, but also drains and other plumbing equipment such as coffee makers or washing machines. This is because they all use tap water to operate properly! If you're noticing deposits inside these appliances, then it might be time get them cleaned out before things start getting worse. There are several methods available depending on what type of stain(s) you have, and we're going to discuss those here.
Cleaning Various Surfaces And Fixtures
Lime scale is a mineral deposit that can build up on various fixtures and surfaces from your water supply. To clean them, combine lemon juice or vinegar – the acidity of these ingredients will break down calcium carbonate to make it easier for you to scrub off this unwanted residue from the metal parts affected by lime scaling buildup.
Here are our recommendations for cleaning parts of your home that may have been affected by lime scale buildup:
Tiles: These are actually one of the easiest surfaces to clean because you can simply scrub with either lemon juice or vinegar and you should be able to remove stains straight away.
Handles & Faucets: Soak a paper towel in vinegar or lemon juice and leave on the area overnight. After you remove it, use a sponge or brush to scrub it clean.
The Tap Opening: This can be a bit more difficult, but you can fill a plastic bag with vinegar and secure with a rubber band on the faucet. You can also twist half a lemon onto the tap opening. After you remove it, once again it can be scrubbed clean.
Shower Doors: These are easy to clean just using a spray bottle with vinegar.
Appliances: There are several appliances that you can run with vinegar inside. Run your washing machine on "hot" with a gallon of white vinegar (no clothes, of course). You can also run the coffeemaker with a vinegar solution. Afterwards, run the coffeemaker again with just water to ensure you remove all the vinegar.
How About A Water Softener?
We highly recommend a water softener, as this will prevent scale buildup in the first place. A water softener is ideal to protect your plumbing fixtures from scale buildup damage.
Considering a water softener in Albuquerque, NM? Day & Night Plumbing take pride in offering helpful advice and world class service. We can also install your water softener for you. Call us now: our experience, reliability and professionalism are second to none!