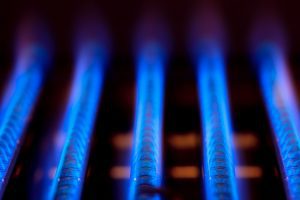 In the hot summer months in Albuquerque, everyone knows the HVAC system uses a lot of power. During the scorching summer months, we look for methods to save costs. With the arrival of winter's chill, it's tempting to slack off on our frugal habits. The problem is that many individuals make costly blunders that may have been avoided in the winter. The goal of Day and Night Plumbing this winter is to address those simple yet costly errors that people make every year.
Make Sure the Temperature Isn't Raised Too Rapidly
When the temperature inside the house drops, you may be tempted to turn up the thermostat high to get things toasty again as soon as possible. If you're trying to heat the house rapidly by increasing the thermostat's setting before the target temperature is reached, you won't be able to. You are putting unnecessary strain on the HVAC system, resulting in higher energy bills. Don't worry about it for the time being. If you have a thermostat that only goes up to 65 degrees, but you want to keep the home at 70 degrees, you might be tempted to turn it up to 75 degrees to compensate for the 5-degree gap. This is a major blunder that many people make. The furnace may be overheating the house by trying to do too much. Try taking a good look at you instead. There might be a problem with heat leaking out of the house in an unwelcome direction. Find the crack or opening and try to fix it. It may be necessary to call a repairer to inspect the equipment if no leak can be located.
Maintaining a constant temperature on your thermostat is recommended.
Turning the thermostat down too low throughout the night is a similar oversight. It has been argued that a warm bed is sufficient protection against the night's chill and that turning the heat down or off can help you save money. Once again, the HVAC system must work harder and spend more money when there are large swings in temperature. Maintaining a relatively constant temperature throughout the day is preferable.
Does it Cost More to Cycle the Heat On and Off?
The cost of heating a vacant property would be wasted. Indeed, you shouldn't have the thermostat set too low or off. In contrast, to help save money, turn the thermostat down while no one is home.
Avoid Blocking Windows During the Winter
During the warmer months, form routines to maintain the house at a comfortable temperature. The use of blinds or curtains to block off the sun is common. Aside from keeping the house cooler throughout the summer, this also helps save money in the long run. However, the converse is true during the colder winter months. Open your house to the outside light. It will aid in organically heating the interior to some extent. As a result, less strain on your device. It's another common blunder with a simple solution. Inspection, diagnosis, repair, replacement, and maintenance of heating, ventilation, and air conditioning systems are provided by Day and Night Plumbing in the following locations: Albuquerque, Rio Rancho, Placitas, Corrales, Bernalillo, North Albuquerque, Albuquerque South Valley, Bosque Farms, Isleta, Edgewood, Tijeras, Sandia, and the Greater Albuquerque Metro-Area. Mechanical ventilation and air conditioning (HVAC) system troubleshooting, servicing, replacement, and maintenance are among them.
When you absolutely need anytime, anywhere, plumbing, HVAC, furnace and electrical services during the cold winter season, Day and Night Plumbing, Heating, and Cooling, wants to remind you that there is still time to save money. Take care to avoid the typical blunders of some homeowners. Try your best to maintain your current level of your home's critical operating system's maintenance to improve your house's mechanical operating systems peformance, your family' safety and your quality of life. Don't hesitate to contact Day and Night Plumbing, Heating and Cooling for more assistance. We provide complete Albuquerque home heating, HVAC, plumbing and cooling services and more.