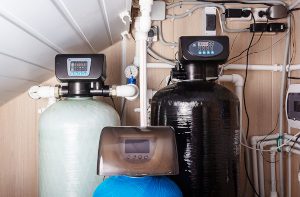 The city of Albuquerque and surrounding communities in the metro area run their municipal water through modern water treatment plants. While this process ensures clean, drinkable, potable water before is sent to local homes and businesses, the fact is that there are still things that remain in the water even after it has been treated. Those things are not harmful health risks, but they can harm the fixtures and pipes of a home or business. For this reason, it may be a smart move to look at installing a water treatment system into your home or your business. We can help you identify the right water treatment system to meet your needs, such as:
Whole-home water treatment systems, such as Water Softeners
Water Treatment Systems that are installed only at the point of use, such as a reverse osmosis water filter system
Got water treatment questions? We have the answers! Please give us a call regarding water treatment solutions.